If you are a huge fan of seafood, you know that finding a great restaurant with this type of dish may be a bit challenging. You need a place where the food is fresh, delicious, and well-prepared. Today, we are going to talk about the best seafood restaurants in Oneida Lake.
From delicious sea bass to tiny shrimps, the restaurants we are about to list have it all. Moreover, they are at beautiful locations that do not offer just delicious food but pleasant and family ambiance as well. When we made our picks, we took into consideration all of these things, including important things such as the speed of service, staff, and much more. We have a lot to cover with this subject, so without further redo, let us start.
1. Barado's on the Water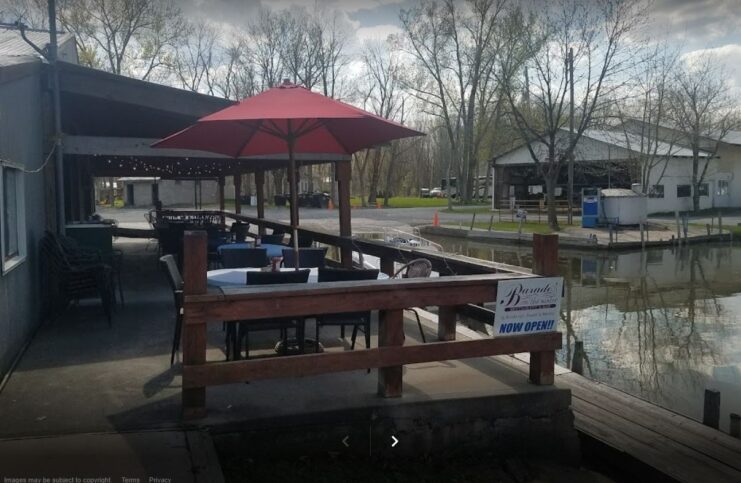 Whether you want to dine outside or inside in Barado's on the Water, you will certainly walk away with a full stomach and happy. The ambiance in this establishment is absolutely gorgeous, and the staff is very friendly and will assist you with any questions you might have.
The main reason why you would want to visit this place is, of course, the delicious food. Preparing sea dishes requires a lot of skill, and the chefs at Barado's did not disappoint. We recommend you try the lobster roll, crab cake sandwich, fish tacos, or ruby red jumbo shrimp, as all of these dishes are highly popular and very tasty.
2. Johnnie's Pier 31 Restaurant & Marina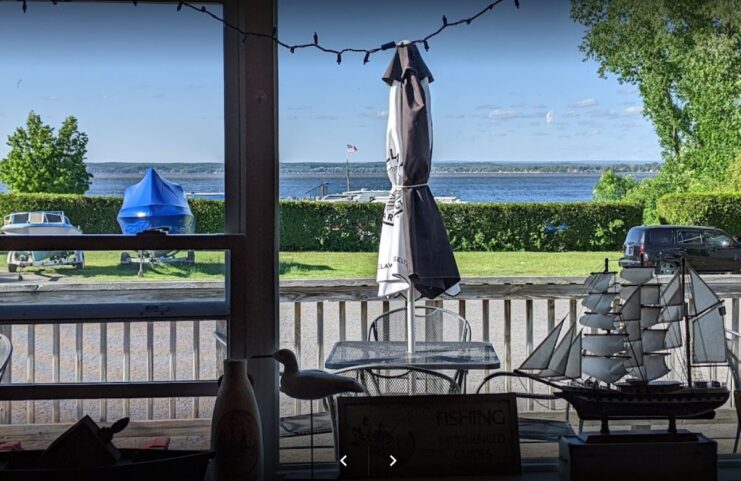 Johnnie's Pier 31 Restaurant & Marina is an establishment that started working back in 1954. It all started as a 24-hour truck stop by the Hadyk family and has risen to become a full-service family restaurant that is highly popular among the locals these days.
Food and service are top-of-the-line. It is not an overly fancy seafood restaurant, but it has a certain charm from the moment you walk into the premises. They serve local fish dishes and some seafood dishes that are absolutely delicious. When visiting, make sure to try freshly fried walleye dinner, but be careful of the bones.
3. King Seafood – Restaurant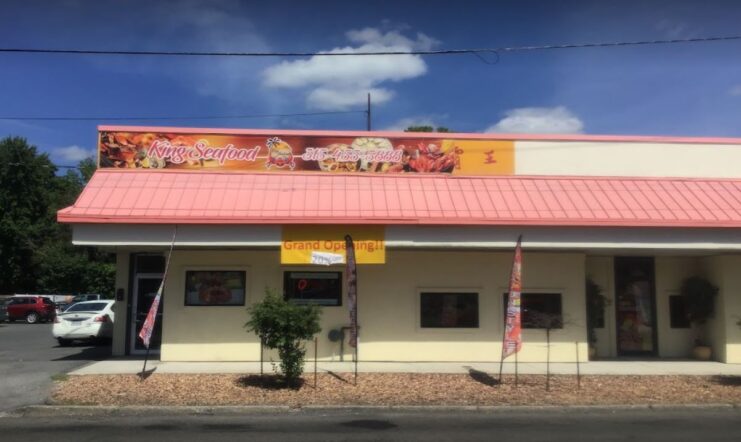 King Seafood is a southern-style boiled cajun seafood restaurant that offers fresh local fish that every gourmet will appreciate. It is a beautiful and clean restaurant with a nice family atmosphere that will instantly make you feel comfortable and at home.
The staff is very helpful and friendly, and although the menu is a bit pricy, it is worth every penny due to the delicious entries on the menu. The seasoning in every dish is well-balanced without being too salty, like other boil restaurants in the Syracuse area.
4. Cuse Catch and Grill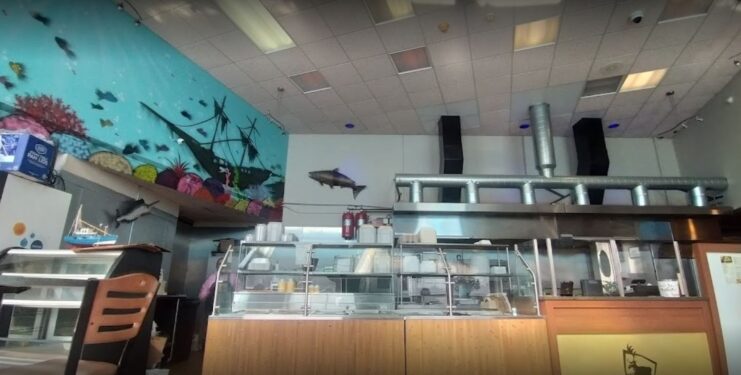 Cuse Catch and Grill is a restaurant that first opened in April 2019, and it is located in a building that used to be a bank before. It is a family-owned business, and they started renovations and remodeling almost three years prior to the opening.
The seafood medley includes crab, scallops, shrimp, and clams – all steamed. All of this is seasoned with Old Boy seasoning, and it is absolutely delicious. Another thing that is important to point out is that this place offers a cozy atmosphere and swift service. When visiting, make sure to try lobster, which is always cooked to perfection.
5. Gary's Restaurant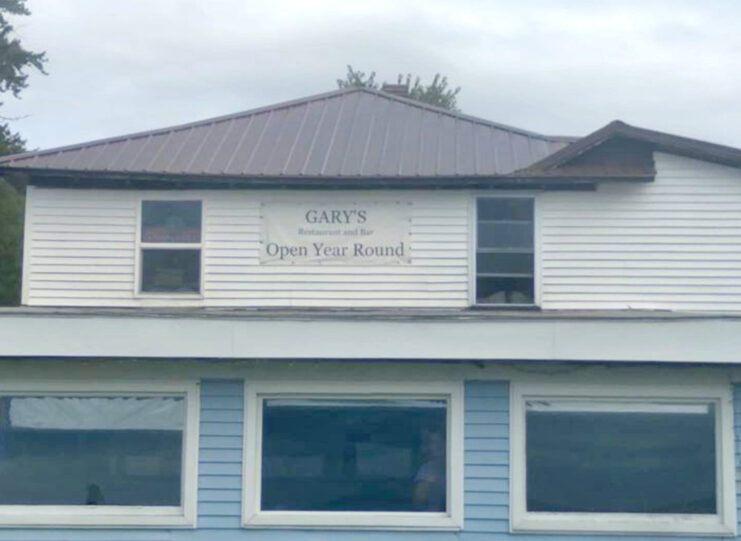 Gary's restaurant is a beautiful establishment that offers a lovely view of the lake, delicious food, and friendly staff that is always there to lend a hand, whether you are a seafood enthusiast or just trying this type of food for the first time.
The restaurant gets really crowded on weekends and during dinner hours every day, so if you like quiet and peaceful meals, drop by during off-hours. When visiting, make sure to try scallops with asparagus and lemon pesto on angel hair pasta. Everything is well-cooked, nice, and tender, so you will surely walk away happy and belly-full.
6. Fisher Bay Restaurant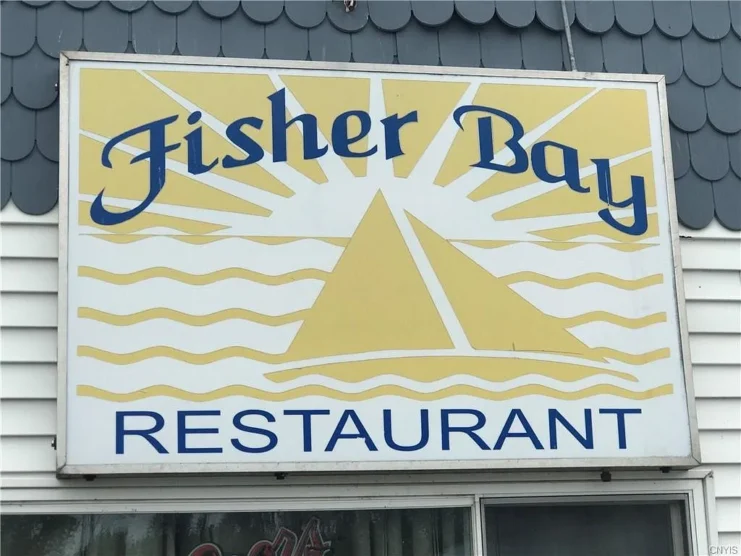 Fisher Bay restaurant is a seafood place that is highly favored by the locals and a frequent stop for many people's "dining trail." The moment you enter, you will fill right at home with the restaurant's laid-back atmosphere, great food, and pleasant staff that is always there to help you.
The restaurant is located on Oneida Lake just one mile north of the light in Bridgeport, where you can also come by boat as it is one mile south of buoy 127. The restaurant is open year-round, along with its bar and banquet facility. It is also open seven days a week for lunch and dinner from noon until midnight.
7. Waterfront Tavern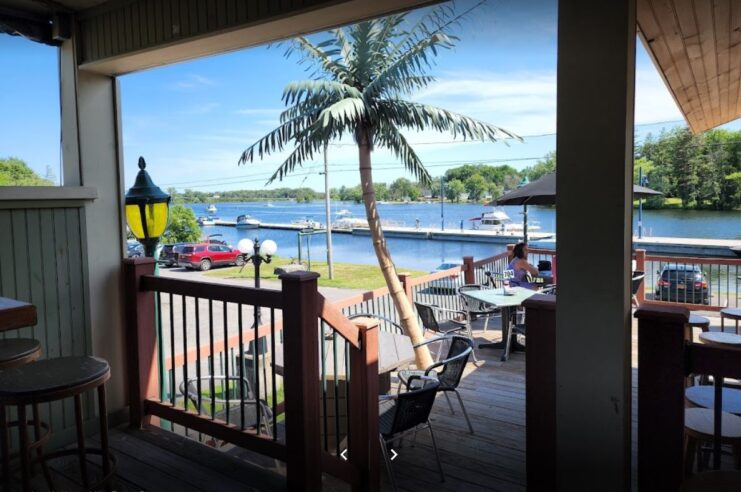 The Waterfront Tavern features a full bar and restaurant with outside dining overlooking Oneida Lake in its full glory. Here, you can enjoy steaks, seafood, burgers, wraps, salads, and appetizers in a casual and family-friendly atmosphere that is absolutely captivating.
If you visit this restaurant during warm summer days, you will be able to enjoy live music that is available five nights per week. You can enjoy a fresh haddock sandwich on the restaurant's large outdoor deck, have a beverage at either of its two bars, or have a bowl of homemade french onion soup cozied up in the tavern.
8. The Clam Bar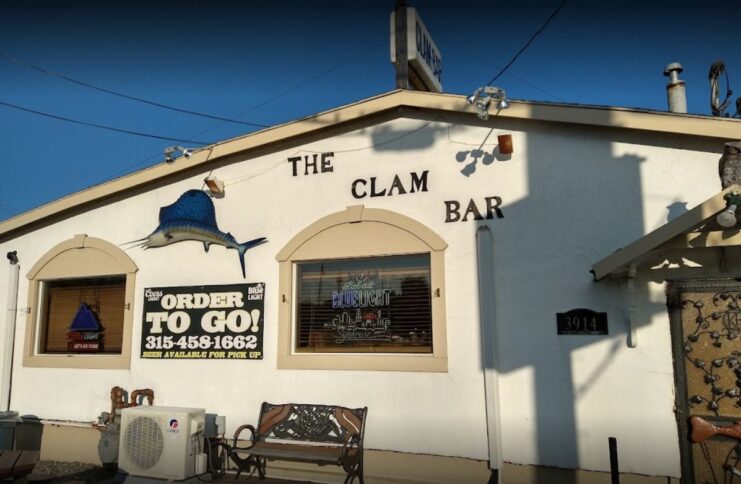 The Clam Bar has been an icon in North Syracuse ever since 1965. The restaurant owners are proud award-winners of Table Hopping's "Best Seafood" award multiple times, and for good reasons at that, since the place is beautiful, serves tasty food, and offers a cozy atmosphere.
The menu has numerous delicious entries. Yes, you can enjoy delicious seafood, but there are also entries like chicken, steak, and burgers. Whichever you prefer to try, we guarantee you will not walk away disappointed, and all your appetites will be suited.
9. Chowder House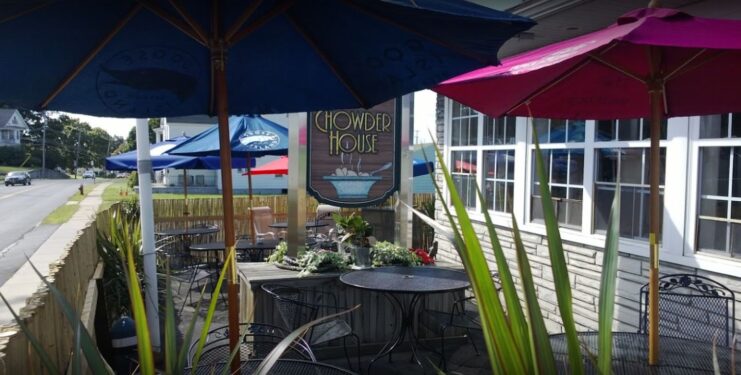 Chowder House is a restaurant established back in 1991, and it has a long tradition of preparing some of the most delicious seafood dishes you can try in the proximity of Oneida Lake. The owners started this business as a self-service restaurant with a chalkboard menu, and since then, the business has grown into a full-service bar and restaurant.
The restaurant is famous for its homemade New England clam chowder and beer-battered fish fry. When visiting this fine establishment, make sure to try succulent shrimp and spicy garlic mussels. Water all that down with some cocktails and spirits, which this restaurant offers a wide variety of.
10. Tulum Restaurant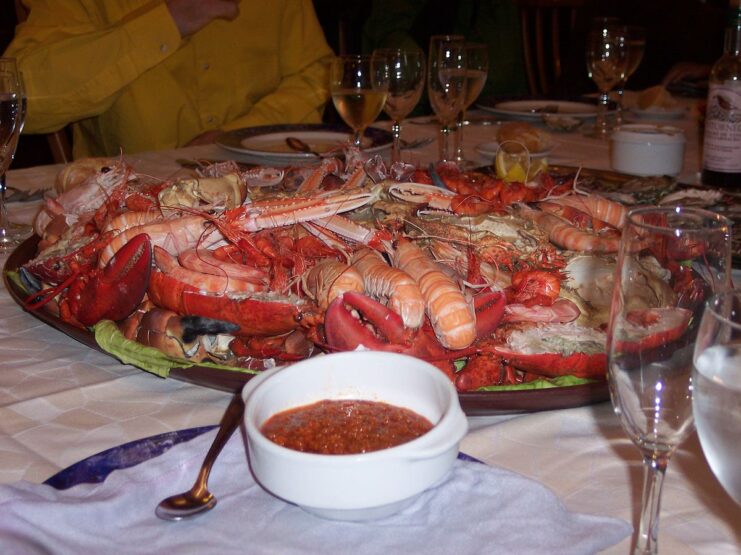 With its super-nice staff, excellent portions, tasty food, and reasonable prices, Tulum Restaurant quickly became one of the favorite seafood places among the locals. The restaurant is located at 325 W Manilus St East Syracuse, and it is pretty easy to get there.
The moment you walk into the premises, you will be overwhelmed with the cozy atmosphere and inviting scents from the kitchen. As we mentioned, the portions are very generous, and although it takes a bit of time to be served, it will be worth every minute of the wait.
Final Words
As you can see, there are plenty of top-of-the-line seafood restaurants surrounding Oneida Lake. There is something for everyone that enjoys quality seafood, whether it is local or imported. When visiting the lake, make sure to stop by at least one of the restaurants we have listed, and we guarantee you will not be disappointed and will walk out happy and full.